Leena Extrusion is flourished with experts having rich industrial experience in manufacturing the Box Strapping Machine with superior brush managing system that permits strapping at appropriate position. Our machines are uniquely designed with dynamic roller on the workbench, which makes it appropriate for use in a binding line for handling articles of various sizes and in unpredictable shapes. With consistent working, our offered systems provide a support for rapid working speeds as well as require minimum maintenance. Our offered box strapping machines is ideal for dust and moisture free packaging of carton boxes. Besides the machines are used in food, textile and pharmaceutical industries, our machine is manufactured by using high quality materials.
With the help of the box strapping machine the size and weight of the article to be packed cab be designed according to the customer's needs. These machines are equipped with dust cover and adopt a special design, which enables silent yet powerful operation. The machine also consists of automatic power-off function, which in turn saves electric energy. Single and multiple strip parallel binding can be done via photoelectric control through this box strapping machine.
Attributes of Box Strapping Machine
Stabilized performance
Made from durable materials
Easy to maintain
Unique design
Energy efficient
Lesser mechanical wear
Noise and vibration free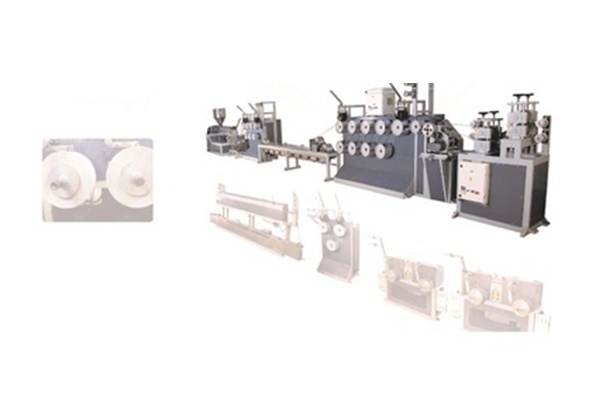 PP Semi Auto Box Strapping Machine
We are considered to be the leading manufacturer and supplier of an enormous range of PP Semi Auto Box Strapping Machine that are equipped with the belt and roller drive and a mechanical tension adjuster for high speed strapping at our vendors' end. The provided range of PP Semi Auto Box Strapping Machine is manufactured using high grade raw material and modern machines in strict compliance with the industry laid norms. The complete range of Semi Auto Box Strapping Machines offered by us includes floor top model and table top model. In the offered machine is dispense and tightness is achieved automatically, whereas strap sealing is achieved manually using PP and PET.
These machines are compact and easy to move aspect that has made it selective strapping machines in shops and offices. The height of the strapping machine can be accustomed by adjusting the legs to match with the required size to make sure the handiness. These offered machines are suitable for cartons, calcium-plastic cases, books, soft and hard packages as well as all kinds of articles in square, cylinder or annulations. Further the machines which are having high table is suitable for general objects, and the table with the middle height is suitable for those packages that are larger or heavier and finally the machines with very low table is suitable for the packages that are very large or heavy.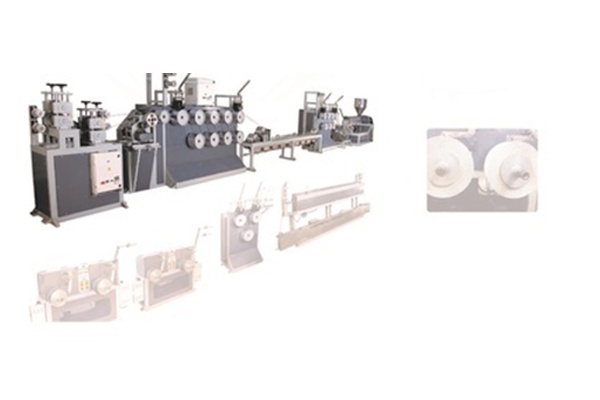 Attributes of PP Semi Auto Box Strapping Machine
Easy to use
Adjustable strapping tension
Magnetic clutch model
Adjustable strapping temperature
Adjustable feed length
Long life heater blade
Choice of arch sizes & strap widths
Also available in Stainless Steel
PP Fully Auto Box Strapping Machine
Having immense knowledge and experience in this respective domain we are affianced in offering high quality of PP Fully Auto Box Strapping Machine. We are manufacturing these strapping machines that using the best quality of die-cast aluminum alloy. We are offering strapping machines that are rust resistance, designed with the aid of advanced technology and therefore our range of products are quality variety capable to maintain a strong foothold in this industry. Our manufactured machines are conform to international quality norms and standards, using the prominent quality of raw material and other components that are obtained from the esteemed, certified vendors of the market.
These offered PP Fully Auto Box Strapping Machines are known for their longer service life, easy handling, excellent performance and less maintenance. We are providing the premium quality of strapping machines with high speed in packing of different products, medicines, electronic components etc. in diverse industries. Our machines can be availed at the most comprehensive rates at the international standard. Before the dispatch of the machines to the customer we are doing the quality check and make sure the durability of the products. Our machines are highly demanded for their easy operating process, having low maintenance, high performance and corrosion resistance. These machines can be used as a stand-alone machine operated by a single individual or part of a larger, fully automated conveyor box strapping system.
Attributes of PP Fully Auto Box Strapping Machine
Consume less power
Excellent performance
High efficiency
Adjustable strapping tension
Magnetic clutch model
Adjustable strapping temperature
Adjustable feed length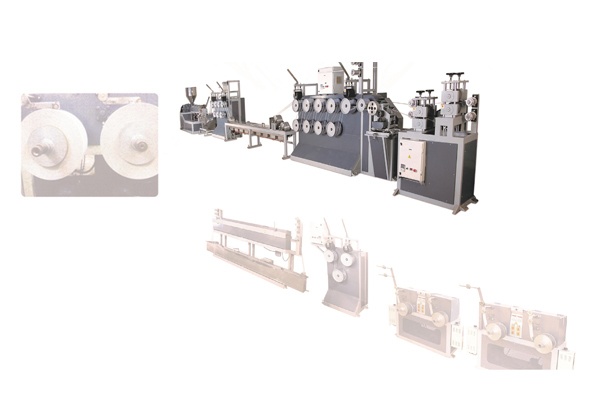 PET Box Strapping Machine
Being the customer-centric organization, our organization is manufacturing, exporting and supplying PET Box Strapping Machine. We are manufacturing these machines keeping in mind the industry norms by using the advance techniques. Leena Extrusion is flourished with modern and sprawling infrastructure having all the latest and complicated facilities to manufacture PET Box Strapping Machine. Our offered Box Strapping Machine is user-friendly nature and performance and can be accessible in numerous specifications to choose from.
Our created PET Box Strapping Machines making Extrusion Line for delivering PET strap with 100% recovered polyester as material. PET strap is another sort of condition well disposed pressing material that is utilized to substitute steel strep in many fields.  PET straps are generally utilized as a part of a wide range of branches of industry, for example, can industry, steel industry, engineering materials official, substance fiber modern, paper plants, glass mechanical, agribusiness, tobacco, hardware, and so forth. Besides, we guarantee our customers that this machine is quality tried against predefined quality parameters, with a specific end goal to meet universal benchmarks.
Attributes of PET Box Strapping Machine
High performance
Require less maintenance
Low electricity consumption
Specially designed winder for fully automatic application
Energy efficient
Reliable functionality
Easy maintenance